Al Friedman,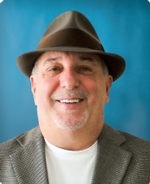 (252) 441-8011 ext 3226

(410) 353-3927 cell phone

AlFriedman@SunRealtyNC.com
1500 S. Croatan Hwy.
Kill Devil Hills NC, 27948
Receive Email Alerts from Me

Al is outstanding on the beach
Feeling the warm sand of the beach between my toes, and hearing the ocean waves pounding the surf have always been some of my favorite personal sensations. Therefore, it seems to have been manifest destiny that brought me to the Outer Banks. Spending time here with my wife every year since 1976 served to reinforce that feeling. So it was with great joy when my wife, two sons  and I finally realized our dream and moved here permanently in 2016, forty years later. While I have been a professional, top producing realtor in Maryland for 30 years, I'm excited to now put that experience to work as an associate broker here in North Carolina. I am proud to say that I've found a home for my business, working with the best real estate firm in the Outer Banks, Sun Realty. With my background in real estate, coupled with my previous career as an Industrial Engineer, I bring a unique and valuable approach to my real estate business. For me, the engineering skills of being organized, efficient, and detail oriented are three of the cornerstones for how I represent my buying and selling clients. Added to that is my dedication and reputation for excellent customer care and service. I'm looking forward to putting those traits, as well as my experience, and my knowledge of the business together, to assist folks in North Carolina with their housing needs.
#100697 | Single Family Home