Al Friedman,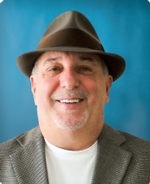 (252) 441-8011 Ext. 3226
(252) 441-7184 fax
(410) 353-3927 cell phone

AlFriedman@SunRealtyNC.com
1500 S. Croatan Hwy.
Kill Devil Hills NC, 27948
Receive Email Alerts from Me
"Al is out-standing on the beach, and I'm always wearing my thinking cap"
"Buy the Beach" is more than just an expression. It's an opportunity to own a home in one of the most desirable beach resorts in the country. Whether it's going to be your permanent residence, a vacation home for the family, or used as a rental investment property, the Outer Banks can't be beat.
If you currently own a home here, you'll want to hear about Al's highly successful "Three Tier Marketing Plan". It's the most comprehensive, proven system to help you sell your home. If you work for the Dare County school system, ask about Al's exclusive "Golden Apple Program". It's designed to save money for you, members of your family, and friends, who work with him to help buy or sell a home. Additionally, if you're a Dare County 1st Responder, his exclusive "Gold Shield Program" has the same benefits.
Al has been a top producing real estate broker for over 30 years. Customers and client care is his top priority!
Check out Al's website at www.alchefsellshomes.com
#100697 | Single Family Home
#104984 | Single Family Home
#104182 | Single Family Home